The coastal scenery of Provincial Highway 11 is beautiful, making the coast a vacation paradise. With the green water and blue skies, beautiful wide coastline and clean water, it is a fine stage on which surfers can show their stuff and is regarded as a surfers' paradise by surfers from Taiwan and overseas.
Changbin, Chenggong and Donghe counties on the east coast are blessed with abundant coral reefs that produce quality waves in terms of size and shape,  Avid surfers know that the coast at Eight Immortals Cave, Wushibi, Yiwan, Chenggong Township, Duli, Dong River river mouth, Jinzun Bay, Xingchang and Jiqi on the Hualien coast are great for surfing, with the best place the stretch of coast between Donghe and Changbin where the continental shelf extends 50-60 meters from shore and the gently sloping seabed makes stable waves.
Autumn and winter is the best time for big waves when the northeast monsoon blows. At holiday time all year round and in winter, surfers from all over Taiwan gather in Taitung to enjoy the green sea and blue skies and meet the surf that greets them like the froth on beer. Since 2008, the East Coast International Surging Competition has been held at Jinzun Fishing Harbor in Donghe County; this was upgraded to become the Taiwan International Surfing Invitation and Open Competitions in 2011, setting off a fashion for surfing in Taiwan, boosting the sport's popularity on the east coast and increasing the east coast's visibility as a destination for surfing.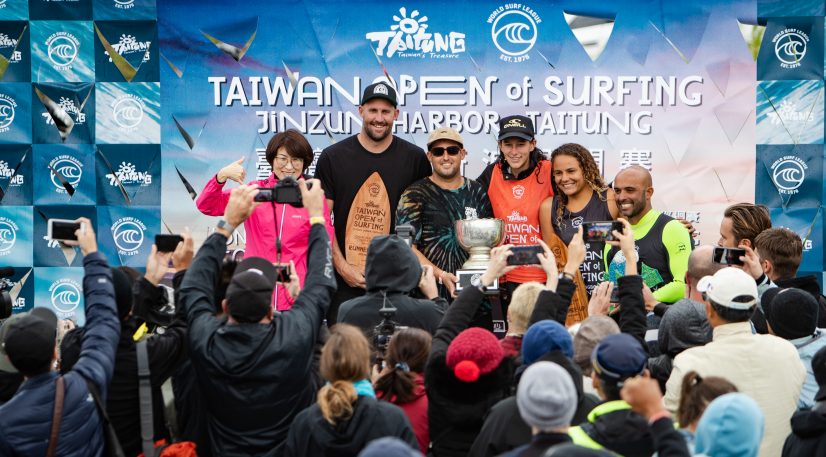 Located on the east coast of Taiwan, Taitung County has 176 kilometers of winding coastline and Green Island(Lyudao) and Orchid Island( Lanyu), giving it great potential for the development of ocean related leisure activities and sports. Taitung, with its completely preserved natural environment and scenery, has been called "Taiwan's back garden," and "the last unspoiled land." In the eyes of surfers, Taitung has a high quality surfing environment, a wide and beautiful, pollution-free ocean area where they can show of their skills, and attracts surfers from as far afield as the surfing meccas of Australia and the US.
Taitung has been named a new surfing venue by the Asian Surfing Championship (ASC), following in the footsteps of Malaysia, Bali, and Thailand to become the sixth leg in Asia. Infrastructure and service will be improved in future to make the Taitung coast an ocean holiday mecca for Asia.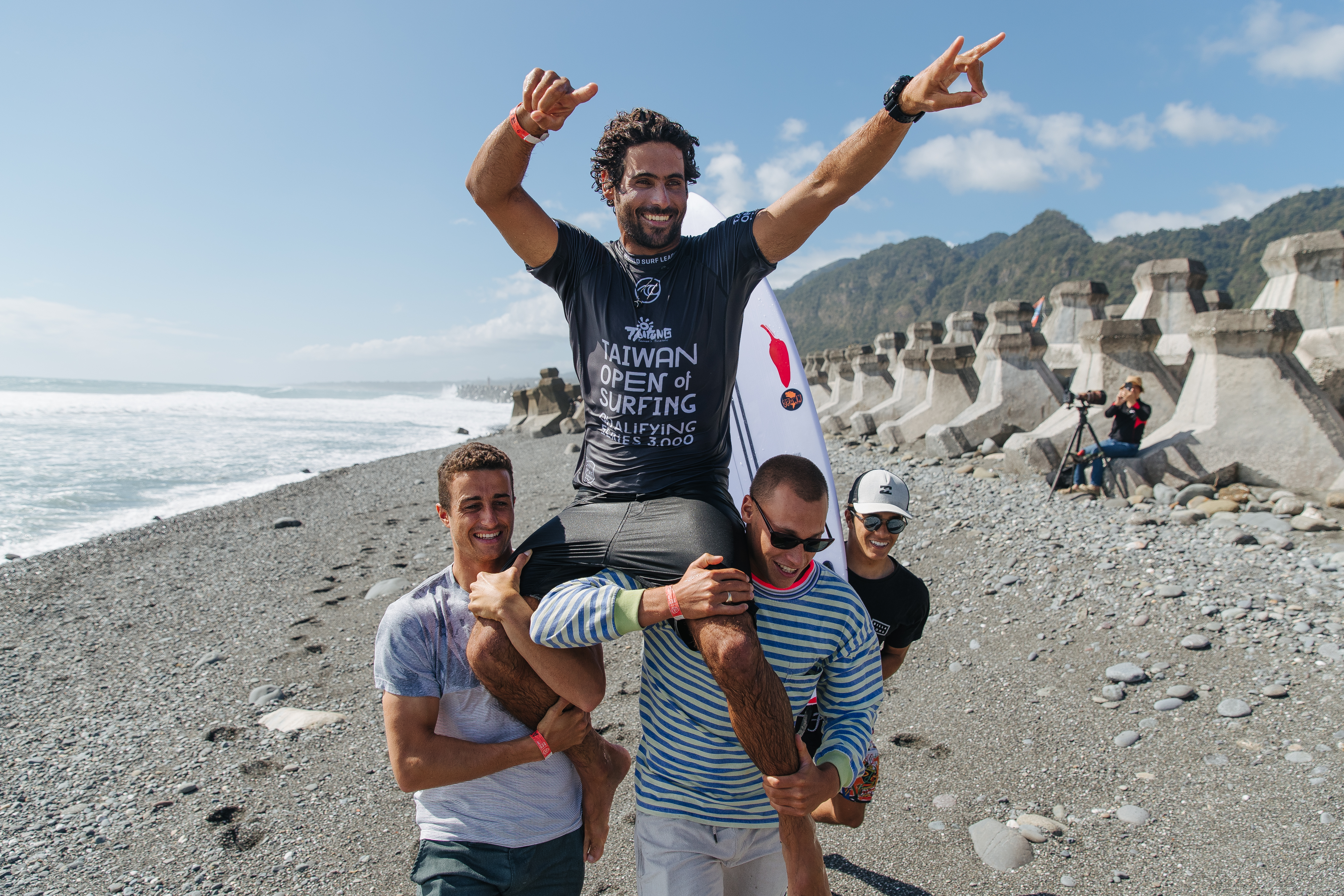 Since 2008, the East Coast International Surfing Competition has been held at Jinzun Fishing Harbor in Donghe County; this was upgraded to become the Taiwan Open of Surfing in 2011. The competitions are divide into male and female, short board, youth and best move categories, with judges from Australia and Indonesia etc, and prize-money worth NT$300,000, leading to it being graded a 5-star event by the ASC;over 100 competitors from Japan, South Africa, Australia and Canada take part and over 1000 visitors are attracted. Avid surfers shouldn't miss this grand event on the international surfing calendar.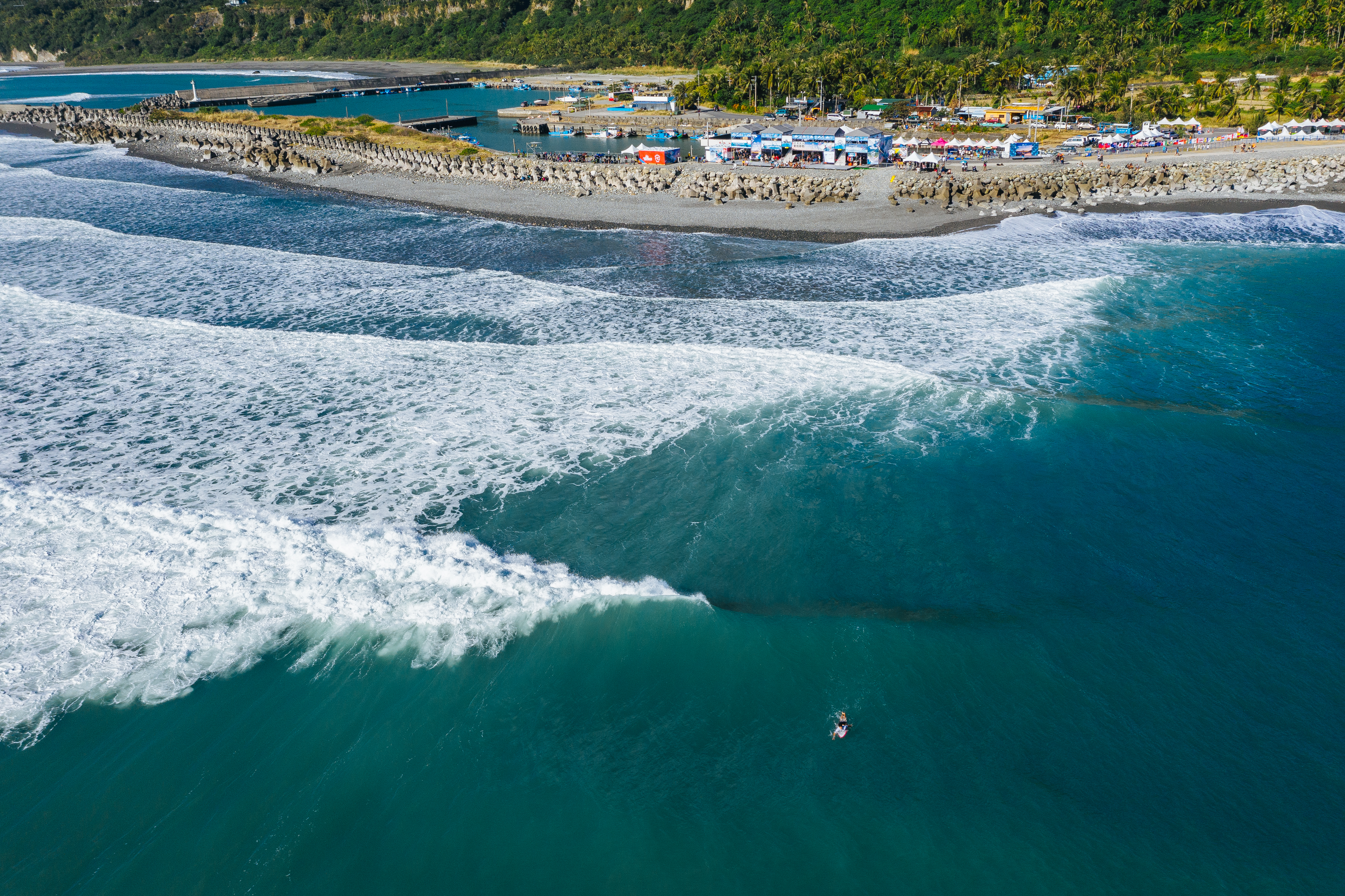 The coast at Wushibi and Donghe is sandy and so relatively safe for surfing. The surf can be quite good, and suitable for beginners, when the northeast monsoon blows and in summer. There are surf shops that hire out boards and give surfing lessons. Here, ordinary members of the public can experience the thrill of surfing first-hand.
The coast at Eight Immortals Cave and Chenggong is rocky with fixed-point waves that are perfect in shape;the wave speed is quite fast so this is a surfing spot for thrill-seeking surfers. When entering the water, care should be taken to avoid being cut on the rocks. It is advised that beginners ask the advice of experienced surfers before entering the water.
The best time to visit :
Surfing can be done all year round; the waves are biggest between Donghe and Changbin, where the continental shelf extends 50-60 meters out to sea, in autumn and winter when the northeast monsoon blows.
Climate :
The average summer temperature is 17 to 29 C, while it is 16-20 C in winter; however, the summer temperature can reach over 35C so it's important to take precautions against the sun and to stay hydrated. Typhoons are frequent August-October and surfers should pay attention to the weather reports.